Product Summary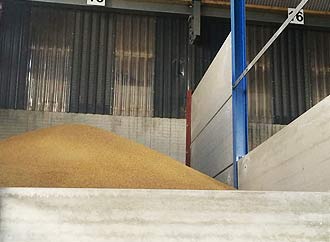 Drumderry manufacture the following types of walls:
Prestressed Wall Panels
L-Walls T-Walls A-Walls
Head Walls and Wing Walls (Retaining walls that are typically used with Box Culverts)
Kelly Blocks
Drumderry's precast walls serve commercial, industrial and agricultural applications to include:
Industrial Buildings / Factories
Storage of Silage, Grain, Aggregates, etc.
Retaining earth / soil
Hurling Walls
Partitions / Dividing Units
All wall types can be manufactured to various sizes. Cast under controlled factory conditions, precast concrete wall panels provide a solid, secure and safe method of building compared with traditional wall construction methods.
Kelly blocks are ideal for many applications including use as retaining walls, bulkheads, freestanding walls, barriers and more. They can easily be repositioned.
Drumderry's walls are designed in accordance with EN 14992 and are on the approved list from the Department of Agriculture.