Product Summary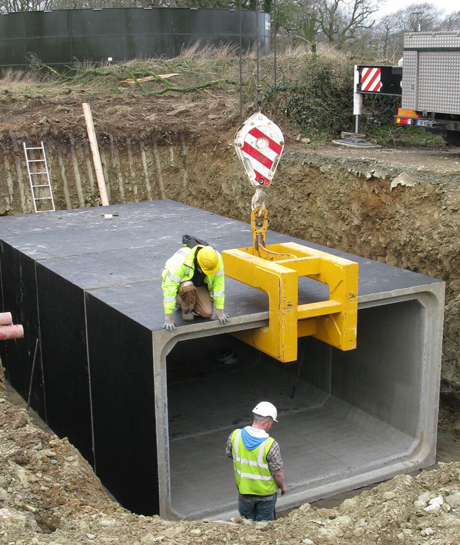 Drumderry Box Culverts are a versatile solution for conveyance of fluids such as stormwater and sewage and for short span bridge projects. Precast concrete three-sided culverts allow for natural streambeds to remain intact while providing for short span bridge applications.
Because Drumderry's box culverts are produced in a controlled environment, they exhibit high degrees of quality and uniformity. They also offer a multitude of advantages such as superior strength and durability, reduced weather dependency for installation, design flexibility and reduced impact to the job site.
Drumderry's box culverts have a wide variety of applications to include:
Cattle Underpasses / Road Crossings
Culverting of Watercourses
Balancing of Tanks for off line storage
Drainage for Roads, Railways, etc.
Pipe Replacement
Sea Outfalls
Escape Tunnels
Service Tunnels
Shafts
Technical / Design Specification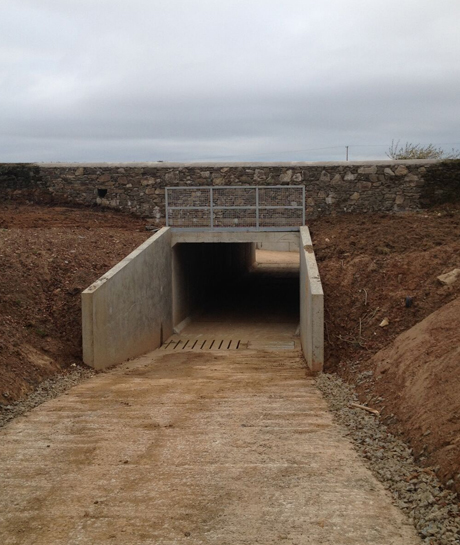 Drumderry design and manufacture a full range of box culvert sizes.
Here is an example of our size ranges:
Internal Width 1000mm to 5000mm
Internal Height 500mm to 2500mm
Unit Length 2000mm (standard length)
Drumderry Box Culverts can be manufactured to the client's specific requirements. Alternatively Drumderry can design the units to current codes and specifications.
In this case the customer needs to provide the following information:
Internal width and height
Total length
Minimum and maximum fill depth above culvert
Surface Loading
Intended Use
Any Special requirements
It is generally recommended that box culverts should be installed on 200mm thick granular bedding. Drumderry's box culverts are designed in accordance with EN 14844.
Product Information